November 24, 2020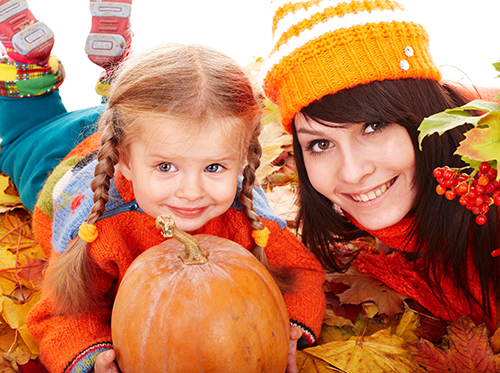 Thanksgiving is a great occasion; one we look forward to at our office–although this year probably looks quite a bit different for many. It's a time to be with loved ones if possible (wearing a mask), give thanks, indulge in over-the-top dining, and best of all, welcome the start of the holiday season.
Unlike most holidays, though, Thanksgiving isn't linked to any particular religion. And, though it may seem like an essential holiday, the United States and Canada are two of only a handful of countries that officially celebrate it.
North American Origins
In the US, Thanksgiving is celebrated every fourth Thursday in November. Canada observes it on the second Monday of October, however. Appropriately, this is much closer to the time when harvests were likely to be gathered.
In addition to being celebrated on different days, the origins of the holiday also differ. In Canada, an explorer named Martin Frobisher takes most of the credit. Frobisher took on a grueling journey when he traveled from England to Nunavut. He survived through difficult weather and tough terrain, so after his voyage, he decided to hold a ceremony to celebrate his good fortune.
As the years passed and more settlers populated the area, the ceremony became a yearly tradition. Samuel de Champlain, a French explorer, has also been linked to the first Thanksgiving celebration in Canada, after other settlers who arrived with him in New France celebrated the good harvest with a feast.
The US celebration of Thanksgiving can be traced back to the Plymouth, Massachusetts Colony, in 1621. The story goes that the colony at Plymouth didn't have enough food to sustain everyone that winter until the Native Americans helped out by teaching them to fish and providing seeds to plant. Soon, the colonists were able to hold a feast worthy of the Thanksgiving name. By the 1660s, the tradition had spread and people all over New England were hosting feasts to honor the harvest.
Thanksgiving Today
Thanksgiving is celebrated in many ways these days. Everything from football games to casual dinners to lavish feasts occurs over the long weekend. What you'll almost always find, though, is a group of people being thankful for the people around them. And probably some kind of green bean casserole!
However you choose to celebrate this year, we wish you the happiest of Thanksgivings!